A stylish and luxurious cannabis storage solution for your home or office.
Lock Stock & Barrel creates the finest and most luxurious cannabis storage solutions.
The OG Box by Lock Stock & Barrel is handcrafted using the highest quality wood finishes and the finest Italian leather. The box has an easy to open lid and soft hinges to make closing simple and elegant. Three air-tight glass jars slide comfortably into the box that will keep your cannabis fresh and safe. A large glass tray allows plenty of space to roll that perfect joint and is easily removed for cleaning. The front of the box also features a pull-out drawer to store your favorite accessories such as lighters, bowls, and papers. The OG Box comes with a lifetime warranty and is guaranteed to look beautiful in your home or office.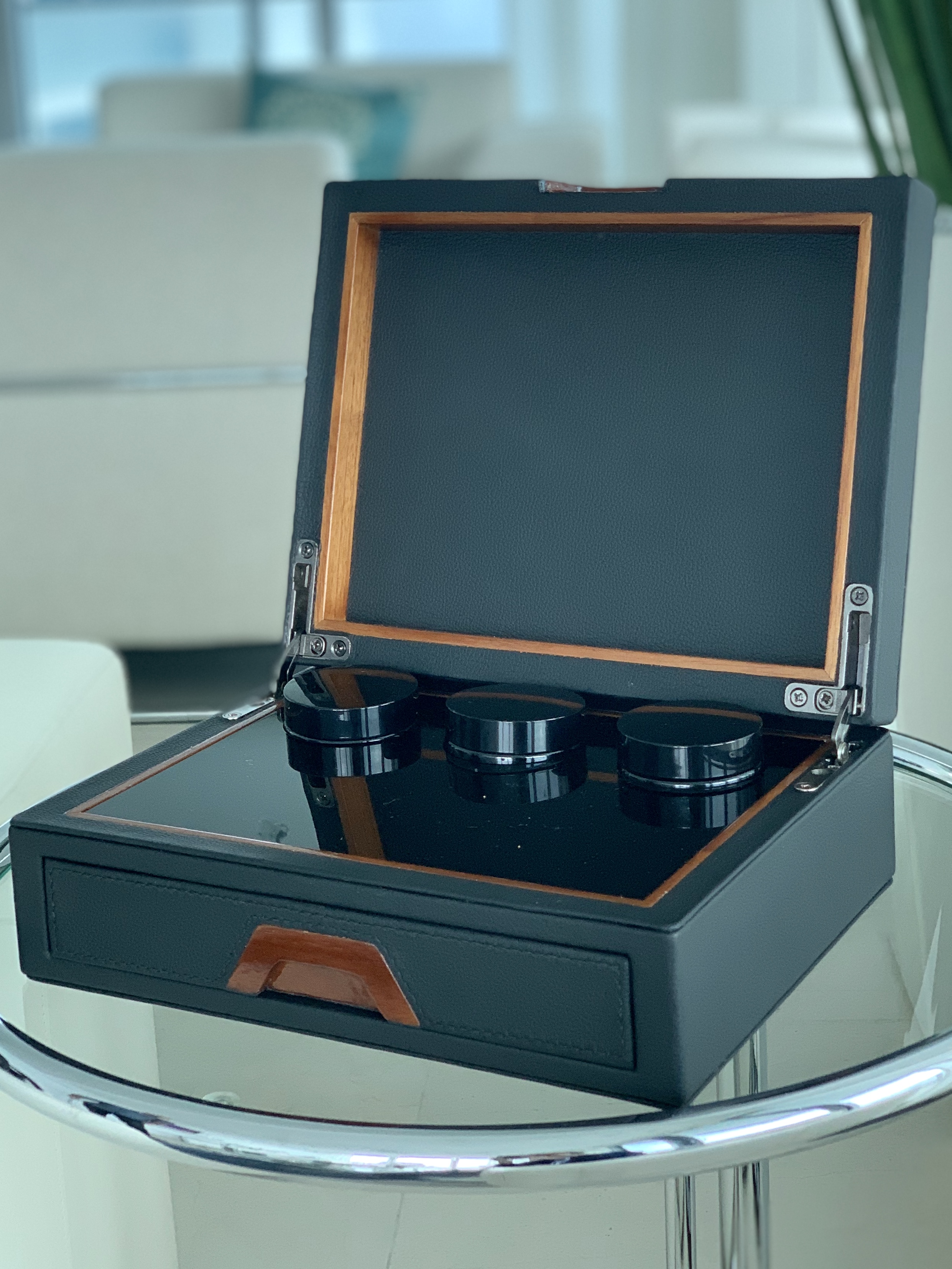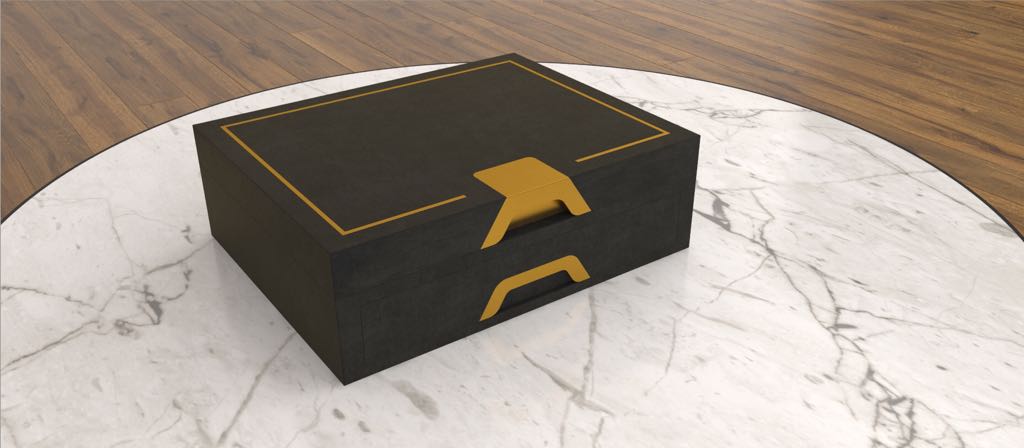 There's a LS&B box for everyone.